Welcome to Paper Doll Princess (PDP) Ministries.
PDP Ministries is a teaching and discipleship ministry arming believers with the gospel-centric message of our true spiritual identity in Christ. It is our heart to see the church empowered to "take off" the old and "put on" the new so that the whole body of Christ can experience THE abundant life God purposefully designed us to live.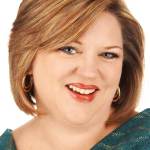 Bonny Allen Ibarra, founder of PDP ministries, is an international speaker, teacher, and writer with a passion to share the gospel or good news of Jesus Christ for everyday life. She most recently authored a new book entitled The Paper Doll Princess – Walking as a New Creation.