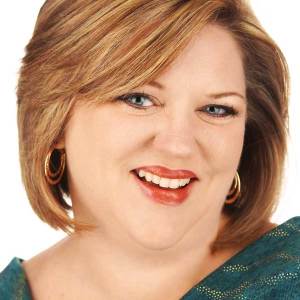 Up front, I will admit that I am not a seminary student and haven't finished my college degree. I'm an everyday girl with everyday dreams. Like most, I hate folding laundry and doing dishes. I love friends who don't mind that, and those that allow me to just be me. I'm a little quirky and way too deep for my own good at times. I love friends who don't mind that either. I love to laugh, to learn, and I especially love to teach. Strangely, I don't consider myself a girly girl, even though the name of this ministry may suggest otherwise; but, I've come to understand a love story so real and so true that it shakes the very core of all I am, and I am compelled to share it in a very girly way.
I recently published a new book entitled The Paper Doll Princess, Walking as a New Creation. In the book, I creatively present the gospel-centric story of our redemption through Christ, the process of our spiritual transformation, and the exciting reality of our true spiritual identity as a new Creation, while offering practical insight in how to daily "put on" the new self (Eph. 4:24), or walk in all that God has uniquely created each one of us to be.
In addition to being a mother to the most beautiful 11 year-old son you can imagine and wife to an amazing godly man, I serve the body of Christ through Christian Retreat & Event Speaking, Blogging, and Women's Ministry Leadership equipping believers in discovering how to apply the gospel to everyday life.
I live in the beautiful Texas Hill Country in a small town, Boerne, TX (just north of San Antonio). I began my speaking ministry overseas in Saudi Arabia where I also led worship and taught Bible classes to a diverse multi-cultural audience. Prior to that, I served on staff with a large non-denominational church in San Antonio, during which time, I was extensively involved in women's ministry, leadership, teaching, and mentoring.
Now, as a Christian Event Speaker, Author & Blogger, it is my greatest joy to help Christian women discover their unique spiritual DNA and the freedom to love and serve out of authentic relational fullness through the indwelling life of Christ.