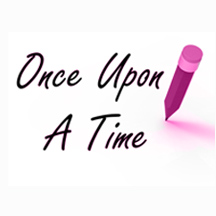 Girls, let's face it. Most of us love fairy tales, or at least did at some point in our lives. We loved the idea of being the fairest maiden in the land lovingly rescued by a flawlessly handsome prince, our knight in shining armor. We fondly remember the inspiring stories of the beautiful Cinderella, Snow White, and Sleeping Beauty, and when we were younger, we would imitate these fair beauties by dressing up in our princess gowns and tiaras, walking around proudly as if we owned the whole world.
Recently, I bought a tiara as a prop for a project I was working on. As soon as I got it home, I could hardly wait to put it on. You would be amazed at how quickly that regal feeling comes flooding back. If you haven't donned one recently, I highly recommend it. It has now found a permanent spot on my desk, and I often wear it when I am writing, blogging, or just need a moment to feel special.
Most of us grew up longing to find our Knight in Shining Armor until the day finally arrived when we were dutifully told,
"Fairy Tales don't come true.
There is no such thing as a
Knight in Shining Armor."
Ultimately, we settle for the next best thing – our wonderful, loving husbands, though often times, deep within our hearts, we secretly hold onto the hope that he will one day step up to fulfill his vitally noble destiny. Then, a few weeks into the marriage, we are disappointed to find his dirty socks lying haphazardly on the floor beside the bed, the toothpaste squeezed from the middle, and God-forbid, the toilet paper is turned around so that it pulls from the wrong direction (my own personal pet-peeve). And, as if that wasn't bad enough, we get up in the middle of the night to pee … ok, I know I'm not the only one. As the years go by, and our own daughters come of age, we faithfully pass down this sage wisdom  … "Fairy tales don't come true. There is no such thing as a Knight in Shining Armor."
Now don't get me wrong. I have a wonderful, truly amazing husband given to me by God. He loves me, supports me, and cares for me very deeply. I thoroughly enjoy his company. He is treasured and loved in my heart above all others, and I would want to spend the rest of my life with no other man. But, let's face it ladies, he is no Prince Charming. It's funny, even as I write this, I can hear some of you murmuring "Well, mine is," and others loudly exclaiming, "Amen, sister. Preach it!"
One day, I began thinking about this deep longing particularly found in the heart of most women. I wondered if perhaps this longing had been placed there by God to ultimately draw us deeper into a true love relationship with Him. Then, I began to think of Jesus, described in Revelation as a Rider on a White Horse, whose name is Faithful and True. His eyes are like blazing fire, and His feet are like burnished bronze. His voice is like the sound of rushing waters, His face like the sun shining in all its brilliance (Rev. 2:12-16; 19:11, 16).
I realized that our True Love has traversed the universe to rescue us from our enslavement to sin and death.  Gazing past our awful filthy rags and the old rusty chains that once bound our soiled hands and feet, He purchased us, laying down the steep price of His own blood. In the filth of our cinders and ashes, our torn sin-stained robes and broken spirits, He looked upon us and said "This one is mine. I choose her to be the object of my love and affection! I choose her to be my bride, to sit by my side on my throne and rule and reign with me for all eternity."
Sisters, put on your tiaras and wear them proudly. The Holy Spirit of God has washed us and dressed us in fine linen in preparation for our wedding day and our future coronation with a crown of righteousness. We are royal Princesses in the Kingdom of our Father, daughters born to the King of Kings and Lord of Lords, daughters betrothed to our beloved Savior.
Then I heard what sounded like a great multitude,
like the roar of rushing waters and like loud peals of thunder, shouting:
"Hallelujah! For the Lord God Almighty reigns.
Let us rejoice and be glad and give him glory!
For the wedding of the Lamb has come,
and his bride has made herself ready.
Fine linen, bright and clean was given her to wear."
(Fine linen stands for the righteous acts of the saints.)
Then the angel said to me,
"Write: 'Blessed are those who are invited
to the wedding supper of the Lamb!'"
And he added, "These are the true words of God."
Revelation 19:6-9
Question for Comment:
What is your favorite childhood fairy tale and why?