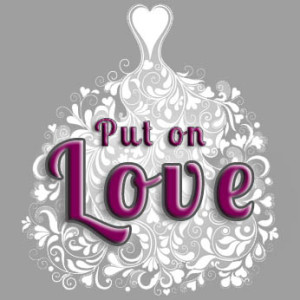 The characteristics of God's perfect love can undoubtedly be recognized at the foot of the cross of Christ. For, it is at the cross we realize that pure love is demonstrated by a life spent for the benefit of others. It is a life that does not condemn. Rather, perfect love so sacrificially gives that the lost are drawn unto salvation.
John 3:16-17 (NIV) – "For God so loved the world that he gave his one and only Son, that whoever believes in him shall not perish but have eternal life. For God did not send his Son into the world to condemn the world, but to save the world through him."
1 John 4:8 says that God is love. He doesn't just have love; He is love. He is the perfection of pure, unadulterated, unfailing, never-ending, unconditional love. As love, all of His activity and motives are centered in love. Perhaps, this is why in scripture, love is valued above all else in the believer's life; it is honored more than spiritual gifts, faith, hope, sacrificial giving, and even martyrdom (1 Corinthians 13:1-3, 13). The Word of God teaches that a professed believer can do many seemingly good things in the name of God; but, their activity is insignificant if absent from love. As a matter of fact, the Bible states that love is the measure by which the world will know those who are truly in Christ and those who are not (John 13:34-35). It says that a life absent from love is evidence that we do not know God (1 John 4:7-21). In other words, if love is at the very core of God's own nature, it is illogical and inconsistent to claim to love God and know Him, but not have love for others?
What is love?  In scripture, love is called "the most excellent way" (1 Corinthians 12:31). Perfect love is patient and kind, without envy, boasting or pride. Perfect love is not rude or self-seeking. It is not easily angered and does not keep a record of wrongs. Perfect love does not delight in evil, but rejoices in truth. It endlessly protects, trusts, hopes and perseveres (1 Corinthians 13:4-7). 1 Peter 4:8 says "Above all, love each other deeply, because love covers a multitude of sins."
Jesus had only one command. It was that we would love one another (John 15:12, 17; 1 John 3:23; 2 John 1:5-6). If we read this command out of context, it is easy to look in the mirror of the flesh and realize that we often miss the target of Christ's perfect command of love. Too frequently, we tend to value being right rather than being love and we are often quick to judge and condemn. We spend our lives for selfish ambitions and personal gain. We are impatient and unkind, envious and slow to forgive. We keep a record of wrongs. We give way to gossip and slander, rather than actively seeking to protect the integrity and character of others. Does this sound familiar? As believers, why is it so difficult to live up to Christ's command of love? Could it be that we have been trying to mimic or imitate God's love through fallen flesh, rather than simply being God's love by walking as a new spirit already made perfect in love? What if, instead, we chose to pursue "the most excellent way?"
Let's take a moment to closely examine the context in which Christ's command for love is found in John 15:
John 15:1-8 (NIV) – I am the true vine, and my Father is the gardener. He cuts off every branch in me that bears no fruit, while every branch that does bear fruit he prunes so that it will be even more fruitful. You are already clean because of the word I have spoken to you. Remain in me, and I will remain in you. No branch can bear fruit by itself; it must remain in the vine. Neither can you bear fruit unless you remain in me. I am the vine; you are the branches. If a man remains in me and I in him, he will bear much fruit; apart from me you can do nothing. If anyone does not remain in me, he is like a branch that is thrown away and withers; such branches are picked up, thrown into the fire and burned. If you remain in me and my words remain in you, ask whatever you wish, and it will be given you. This is to my Father's glory, that you bear much fruit, showing yourselves to be my disciples."
Notice that as a branch, we were never intended to bear fruit apart from the vine. As a matter of fact, the production of genuine fruit is impossible to realize unless the fruit grows from the vine as its source. What fruit is Jesus referring to here? The answer is found in the next few verses of this passage:
John 15:9-12 (NIV) – As the Father has loved me, so have I loved you. Now remain in my love. If you obey my commands, you will remain in my love, just as I have obeyed my Father's commands and remain in his love. I have told you this so that my joy may be in you and that your joy may be complete. My command is this: Love each other as I have loved you."
In context then, the fruit that is meant to be produced through the vine is the fruit of love.  But it is not just any kind of love. It is not synthetic love derived from the self-effort of human flesh. No! The fruit of love that should come from us is the same love the Father has for the Son. It is the same love that Jesus has for us. It is the non-condemning love of God perfectly demonstrated by the sacrifice of Jesus on the cross for our sin. While we were still sinners, Christ died for us; not because we deserved it, but because it was His good pleasure to offer eternal life through redemption to all who would believe in His name.
So, how is it possible for us to love others with the same love that God has for us? Jesus says that to bear this fruit of love, we must remain in the same place as His love. That means that the command to love can only be accomplished as we remain in the vine. Anytime we are seeking to imitate love through fallen flesh, we are not remaining in the vine. We must realize that God never intended for us to live out Christ's perfect command of love by our own ingenuity or resources. He knew as fallen flesh, we would never be capable of doing so. So he did something amazing.
Look at the closing prayer of Jesus as he completes this discourse on love:
John 17:25-26 (NIV) – "Righteous Father, though the world does not know you, I know you, and they know that you have sent me. I have made you known to them, and will continue to make you known in order that the love you have for me may be in them and that I myself may be in them."
After that prayer, Jesus crossed the Kidron Valley and because of His great love, He allowed Himself to be arrested, tried and crucified for a crime He did not commit. Wow! Assuming that Jesus' prayer was answered by the Father, that would mean we have that exact same love already present within us.  How?  It exists as part of the DNA of our new spirit which was perfectly created by God to bear His own image and likeness of righteousness and holiness (Eph. 4:24). As a new creation in Christ, the Word of God declares that the "love of God is in us" (1 John 2:15); that we have been given a "spirit of love" (1 Tim. 1:7); and, that God's love is "made complete in us" (1 John 4:12).  In Galatians 5:22, the first fruit of the spirit is love. So if Christ is in us, and the Spirit of God is in us, and we are a new spirit who has been created in the perfect image of God, then love is perfectly enabled in our walk as a believer. But just like all other aspects between flesh and spirit, we must learn to walk in the spirit and not in the flesh: to "take off the old" and "put on the new."
So to all of you Paper Doll Princesses that might read this blog today, the action point I have for you is this …
As you get ready for your day … First, put on love! Let go of the fleshly grievances and judgments you have against others. They are NOT from God! Forgive as you have been forgiven. Give up trying to imitate love through self-effort toward your spouse, your family, your friends, your brothers and sisters in Christ, your boss or co-workers, even if you think you are doing a pretty good job at it. Then tap into the ultimate resource of God's perfect and pure love that is already present within you as a new-born creation of the Most High God. Present the members of your own body (arms, legs, feet, eyes, mouth, etc.) as instruments of God's perfect love and see the world transformed around you.
Colossians 3:12-14(NIV) – Therefore, as God's chosen people, holy and dearly loved, clothe yourselves with compassion, kindness, humility, gentleness and patience. Bear with each other and forgive whatever grievances you may have against one another. Forgive as the Lord forgave you. And over all these virtues put on love, which binds them all together in perfect unity.