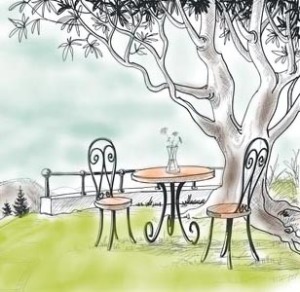 If Jesus walked into your church today, who would He sit by? Who would he choose to share a meal with afterwards? The Bible actually records the answer to this question.
Matthew 9:10-13 – While Jesus was having dinner at Matthew's house, many tax collectors and "sinners" came and ate with him and his disciples. When the Pharisees saw this, they asked his disciples, "Why does your teacher eat with tax collectors and 'sinners'?" On hearing this, Jesus said, "It is not the healthy who need a doctor, but the sick. But go and learn what this means: 'I desire mercy, not sacrifice.' For I have not come to call the righteous, but sinners."
How many of us would choose as Jesus did?  Sure, many might be willing to shake hands and give a warm welcome, but how about inviting someone like this to our home for a family meal?
Recently, Rick and I were at a gas station in Saudi Arabia.  Two young men, around 12 or 13 years of age, walked up to our car window. They were smiling from ear to ear and so happy to meet us. They asked if we were Americans, to which we answered, "Yes." Then they asked if we were Muslim. Rick replied, "No sir, we are not."  Immediately, one of the young men invited us to his home for dinner. He politely said, "Sir, you come to my home for dinner please. I would like to know you."  Driving away, I was completely humbled by the young man's hospitality. I mentioned to Rick, "What an amazing way to witness to someone of your faith. We could learn from this young man's example."
See also James 2:1-4; Galatians 2:11-14