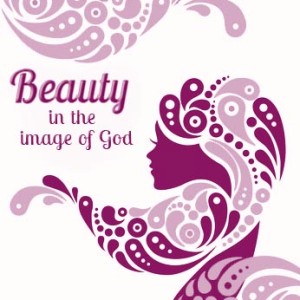 God's original design for man was that we would reflect his image. Genesis 1:27 tells us that when Adam and Eve were created by God, they were created in the image or likeness of God. The Bible records in this same chapter that God saw that everything He made was good. Many Christ followers today mistakenly still believe that man continues to be born in the image or likeness of God. However, when sin entered the world, something significant changed in our reality. Instead of bearing the image of the righteous and holy God, we now instead are born bearing the image of the fallen man, Adam, both in body and spirit. This significant truth is found in the genealogical account of Adam's offspring in Genesis 5:1-3:
Genesis 5:1-3 (NIV) – This is the written account of Adam's line. When God created man, he made him in the likeness of God. He created them male and female and blessed them. And when they were created, he called them "man." When Adam had lived 130 years, he had a son in his own likeness, in his own image; and he named him Seth.
Adam's sin had an incredibly significant impact on the rest of humanity. Romans 5:12-19 tells us that sin entered the world through Adam, and death came through sin to all. Then it explains that because that sin came to all, all sinned. What followed was condemnation, judgment and death. All this came through the first man, Adam. We need to understand that all of Adam's descendants, including you and I, were born in Adam's fallen image or likeness, rather than God's perfect image.
But the gospel declares that Christ came to redeem that which was lost to man. How did he do this? Romans 8:3 tells us that God sent his own son in the likeness of sinful man to be a sin offering, so that the righteous requirements of the law could be fully met in us.
Romans 8:3-4 (NIV) – For what the law was powerless to do in that it was weakened by the sinful nature (or flesh), God did by sending his own Son in the likeness of sinful man to be a sin offering. And so he condemned sin in sinful man,  in order that the righteous requirements of the law might be fully met in us, who do not live according to the sinful nature but according to the Spirit.
So, in other words, God sent his son in our likeness in order that we might be transformed back to his. Wow! How does he do this? You guessed it. 2 Corinthians 5:17 – "Therefore, if anyone is in Christ, he is a new creation; the old has gone, the new has come!" He does it by putting to death what was old and fallen under Adam and by creating something brand new in its place.
Ephesians 4:24 gives us some incredible insight about this new creation.
Ephesians 4:22-24 (NIV) – You were taught, with regard to your former way of life, to put off your old self, which is being corrupted by its deceitful desires;  to be made new in the attitude of your minds; and to put on the new self, created to be like God in true righteousness and holiness
This is perhaps one of the most profound truths we can learn concerning our newly created spirit. For those in Christ, our new spirit has already been transformed back to the image of God. It has been created new by God to be like God or in His image. Even more specifically, this verse tells us our new spirit bears God's likeness in true righteousness and holiness.
To get the full impact of this, we need to understand some things about righteousness. First the imputation of God's own righteousness is paramount to the gospel of Jesus Christ. Romans 1:17 tells us that in the gospel, or good news of Jesus Christ, a righteousness from God is revealed, a righteousness that is by faith from first to last (see also Romans 3:21-26). How does that righteousness from God come to us? It comes when through faith we are born again as a brand new creation in Christ Jesus, created in the image of God and endowed with God's own righteousness and holiness. It doesn't get any better than that.
When we are born from something, we take on the characteristics of that from which we are born. In this case, our new spirit is born directly from God and has been imparted with the most wonderful qualities of His own righteousness and holiness. Let me ask you a question. If God is imparting His own righteousness and holiness to our inner man, would He give us anything less than perfect and pure righteousness? Would that righteousness be limited or substandard? Consider the fact that He put His own name on the label.
Second, though we tend to think of righteousness as subjective and relative, we need to understand that God has only one perfect standard of righteousness and that standard is his own perfection. That standard never changes because God never changes. His standard of righteousness was the same before we sinned in the garden; it was the same before and after the law came to Moses and it is the same today.  To God, righteousness is not some obscure term that cannot be measured or that is loosely measured one against another. Rather, righteousness is an absolute, non-subjective, ideal truth that has a fixed meaning and it is something that God can absolutely qualitatively and quantitatively measure.  For God though, that absolute is all or nothing. There is no in between. We either are righteous or we aren't. So thank God, it is not up to us to meet that standard. Our part is faith in the ransom price that was paid, then through that faith, God makes us brand new on the inside and with that newness comes the free gift of His own righteousness. This is the gospel or good news of Jesus Christ. If we miss this truth, we have missed understanding the very core of the gospel itself.
In 2 Corinthians 5:21, Paul affirms this as a critical point of the gospel, when he writes "God made him who knew no sin to be sin for us, so that in Him we might become the righteousness of God." God's plan of redemption is that we be returned to once again fully reflect God's image of true righteousness and holiness.
By now, you may be asking, if this is true, how come everything we do or think is not righteous? Paul has made it clear that this new creation resides in broken, yet temporary, flesh.
2 Corinthians 5:4-5 (NIV) – For while we are in this tent, we groan and are burdened, because we do not wish to be unclothed but to be clothed with our heavenly dwelling, so that what is mortal may be swallowed up by life. Now it is God who has made us for this very purpose and has given us the Spirit as a deposit, guaranteeing what is to come.
Praise God! We have received a new spirit guaranteeing that there is more to come with regard to our fallen body. Do we know what that "more to come" looks like? Certainly. In 1 Corinthians 15, Paul responds to the question "How are the dead raised, with what kind of body will they come?" His answer:
1 Corinthians 15:47-49 (NIV) – The first man was of the dust of the earth, the second man from heaven. As was the earthly man, so are those who are of the earth; and as is the man from heaven, so also are those who are of heaven. And just as we have borne the likeness of the earthly man, so shall we bear the likeness of the man from heaven.
This means that we can be sure that our new body in the resurrection will also be created by God, and in the likeness of God. This will complete God's work of redemption in us.
In summary, as a new creation, we are literally born again by God, to look like God, being endowed with God's own righteousness and holiness. My prayer is that today, you and I will learn to walk in that truth more and more, renewing our minds and making the conscious daily choice to "put on" the new.
For more on this topic, check it out at:
Faith for Real Righteousness
Extra-Extra Read All About it
What's New About Me?
As always, I appreciate your comments and feedback and will do my best to respond personally to each one. Blessings.