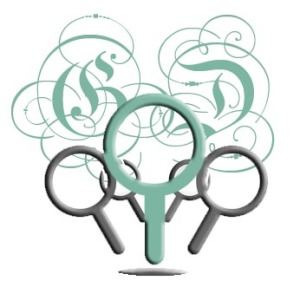 I am asking you to consider a question today that is impossible to answer. We know we serve a great Big God! But exactly how big is He?  Psalm 106:1-2 says: "Praise the Lord. Give thanks to the Lord, for he is good; his love endures forever. Who can proclaim the mighty acts of the Lord or fully declare his praise?"
How can we, as finite beings, accurately describe our infinite creator? After all, we exist in limited space, in limited time, with limited resources, limited strength and limited abilities. As a result, we have no real frame of reference for understanding the infinite. But our God is an infinite God. He is bigger than we can describe or imagine.  So my real question to you today is … How big is He to you?  Come Magnify the Lord with Me…Let us exalt His name together… (Ps. 34:3)
When we magnify something, we examine it carefully, looking at all the tiny intricate parts of it. A magnifying lens doesn't change the properties of the thing we are looking at, rather it allows us to see details about it that we would not normally see unless we were making the choice to magnify it. When we magnify our God, we make a choice to turn the focus of our magnifying lens off of our own circumstances for a moment … that is off of our crisis; off of our own fears and failures; off of our inabilities and inadequacies; and, yes, even off of the work the evil one might be wielding in our lives at this present moment. Then with intent, we turn the focus of our magnifying lens on to the King of Kings and Lord of Lords; to the Alpha and the Omega; to the ALMIGHTY ONE; to the truth of His sovereignty, His immeasurable love and grace; to the reality that He is just and holy; to the fact that He is THE All-sufficient One, The God Most High, The Everlasting God; to the names He has given Himself to declare His power, Jehovah … my Provider and my Shepherd. He is the Lord who Heals. He is the Lord my Peace. He is the God who Sees. The word of God says, "Where can I go from your Spirit, Where can I flee from your presence? … If I say, 'Surely the darkness will hide me and the light become night around me,' even the darkness will not be dark to you; the night will shine like the day, for darkness is as light to you. For you created my inmost being; you knit me together in my mother's womb. I praise you because I am fearfully and wonderfully made; your works are wonderful, I know that full well." (Ps. 139:7, 11-14)  HALLELUJAH!! When I fail in my flesh – I am reminded that He is the Lord My Righteousness. And when I go into battle, my God goes before me – He is the Lord my banner. He prepares a table for me in the presence of my enemies.  The Lord is my light and my salvation— whom shall I fear? The Lord is the stronghold of my life— of whom shall I be afraid? (Ps. 27:1)  If God is for me, then WHO can stand against me? If God did not spare His own son for me, but gave Him up for me; then will He not graciously give me all the things I need for this present moment? (Rom. 8:31-32) Give Him praise!
Now I know that's probably one of the biggest run-on sentences in blog history, but don't you feel better about your circumstances already? Praise God!
My friends, we have to see God for who He is.  We cannot be so consumed with the cares of this world. There is no doubt; we WILL magnify something in our lives. Whatever we choose to magnify, the opposite of it is "minified" (yes, that is a word).  If I magnify my God, I cannot help but see the circumstances of my life in perspective to His ability to meet my need.
However, if I turn my focus toward and magnify the circumstances of my life: the trials, the persecution, my suffering, my sickness or disease, even what Satan is attempting to do in my life, by succumbing to fear, anxiety, anger, resentment, bitterness … I have made my choice. I CANNOT magnify both at the same time.  In that moment, these things have become bigger in my mind than God; and, as a result, I potentially limit God's power to act in my circumstances. I am no longer acting in faith to Who He is, but in fear to what I see in the natural realm.
Satan uses an age-old strategy of magnifying the trials of our life to prevent us from seeing who our God really is. I heard a song one time many years ago that said "The Devil is a liar, you can blow out the fire. You can walk on through the flame holding on in Jesus' name." Satan frequently wants us to believe that a flicker or a flame is a forest fire. He seeks around like a roaring lion looking for whom he may devour. But let me be clear, he and our God are not comparable in power. He and our God are not equal opponents of Good and Evil. We need to be careful not to ascribe power to Satan that he does not have.  Satan does not have power in our lives to change or effect the outcome.
The Bible describes him as the "Father of lies." He is skilled at creating illusions, masking the truth, and feeding a lie. A lie by itself has NO POWER. A lie only has power if I choose to believe it and assimilate it into my life, by giving it place and magnifying it above the truth. But in that case, am I not the one who gave it power? It is not enough to just know the truth. We must believe it at the core of our being so that WHEN, … and there will come a time of when … when we hear a lie, we recognize it as such, rather than react to it.
Do these thoughts sound familiar? "That problem is too hard."; "You're not equipped for that"; "You're not worthy." "That mountain is too big."; "That fire is too hot"; "That situation is impossible."; "Your enemy is too strong."; "Your God is not that big."  Satan's tactics are not new. He feeds us the same lies today as he has throughout the ages.
The best way to combat and recognize Satan's lies is to meditate on the truth of who God is found in His word, and even more importantly, to believe it. So today, when I ask you this question, "How big is your God?", I wish to exhort you to examine God. Meditate on His word. Take the time to get to know Him more so that you are better equipped to deal with the circumstances and pressures of your life. Our magnifying lens will never adequately describe our infinite God.  But, I believe we can pray and ask God to increase the "power" of our lens so that we can see and know Him better. The Psalms are a great place to start. Amen!
As always, I invite you to share your testimonies and comments on this post.  Blessings!