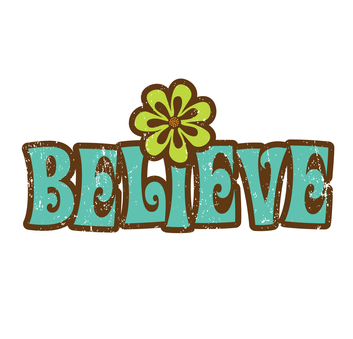 The Bible says "Abraham believed God and it was credited to him as righteousness."  (Genesis 15:6) The word "credited" there means to deem, judge, and determine something as having a like force and weight. So in context, when Abraham believed God, he was deemed as, judged as, determined as having the like force and weight of one who is righteous. In other words, righteousness was not something he earned by doing good, but rather something that God gave Him, or imparted to him, because he believed what God said about him was true.
What kind of righteousness did he receive? There is only one type of righteousness found in the Gospel of Jesus Christ. It is the righteousness that comes directly from God through Faith to all those who believe. All other forms of a man's self imposed righteousness are like filthy rags to God.
The apostle Paul said in Romans "I am not ashamed of the gospel, because it is the power of God for the salvation of everyone who believes: first for the Jew, then for the Gentile. For in the gospel a righteousness from God is revealed, a righteousness that is by faith from first to last, just as it is written: "The righteous will live by faith." (Romans 1:16-17)
Genuine righteousness is tied to one thing only, and that is Faith.  To understand this we need to understand what kind of righteousness we are talking about. This righteousness from God is the equivalent of the righteousness that Jesus walked in when He was on the Earth. It is perfect righteousness – free from any sin. Remember the gospel says it comes from God, so let me ask this question. Would God give us anything less than perfect righteousness? Would he give us substandard righteousness? Absolutely not! His righteousness is perfect and pure, "whiter than the snow" as the old hymn says.
2 Corinthians 5:21 says "God made him who had no sin to be sin for us, so that in him we might become the righteousness of God."
So you might ask, "Why then do I still see sin in my life?"  This pure righteousness from God is imparted to us as part of the new inner man we receive at salvation (2 Cor. 5:17).  As I've shared in previous blogs, this New Creation currently resides in fallen flesh and therefore we may find ourselves identifying with Paul's struggles when he said "I do not understand what I do. For what I want to do I do not do, but what I hate I do … As it is, it is no longer I myself who do it, but it is sin living in me." (Romans 7:15-20)
How can Paul say with a clear conscience that when he sins, it is not him who does it but sin at work in his flesh? One might read that and think that Paul was making excuses for his flesh. On the contrary, Paul had a very clear understanding of the difference between the work of God in the inner man and the fallen flesh within which that righteous inner man lives. He spelled out this struggle over and over again in scripture. Throughout his writings, Paul makes clear distinctions about where sin occurs in a believer. It is in the flesh, not in the inner man. Paul also testifies that the flesh (i.e., our physical body) is destined to die and return to dust, and the new spirit will eventually be clothed in a new body of righteousness.  For more on this topic visit my previous blog posts titled "What's New About Me" and "Uncover the Old to Discover the New".
Romans 4:20-22 says that Abraham "did not waver through unbelief regarding the promise of God, but was strengthened in his faith and gave glory to God being fully persuaded that God had power to do what he had promised. This is why 'it was credited to him as righteousness.'"
So, here is my question for you today. Are you "fully persuaded" that God has the power to do what He promises in his Word in you as a believer in Jesus Christ? Are you "fully persuaded" that God has removed your old fallen spirit of sin and replaced it with a brand new spirit created to be like God in true righteousness and holiness (Ephesians 4:24)?
Paul continues in Romans 4:23-25, "The words 'it was credited to him' were written not for him alone, but also for us, to whom God will credit righteousness—for us who believe in him who raised Jesus our Lord from the dead. He was delivered over to death for our sins and was raised to life for our justification."
My friends, we must think differently about how we perceive the source of our sin and our righteousness. Too many of us are beating ourselves up over the sin that is at work in our flesh causing deep depression and further separation from God, while others are standing on some perceived self-induced righteousness that is also derived from that same flesh. We have it backwards. In either case, we have placed our identity in our flesh instead of in the work of God in the inner man. We need to fine tune the thinking patterns of our mind (a/k/a "renew the mind") to know, understand and believe the truth of our righteous inner man before God, rather than believing what our fallen flesh tells us daily.
The Bible says "Nothing good comes from our flesh". Do you believe God has the power to do and therefore has done what is written in His word? Can you say with confidence what the Bible says about you?
It is no longer I who sin, but the sin that lives in my fallen flesh. By faith, I know with certainty that I am created to be like God in true righteousness and holiness because God says this is true about me.
Now therefore, as Paul says in Philippians 3:16 … "let us live up to what we have already attained."
– Blessings to you all in Jesus Name.