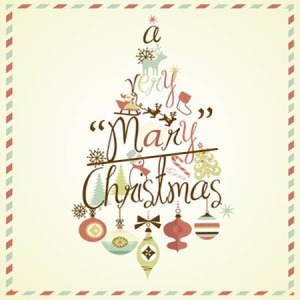 It's nearly Christmas, one of the busiest times of the year and a wonderful occasion to celebrate the birth of our Lord and Savior Emmanuel. Christmas can be a beautiful season full of glitter and lights; the sounds of carolers singing and laughter with family and dear friends; smells of pine, ginger and cinnamon filling the air.  Sometimes, though, the hustle and bustle of our busy preparations can keep us very distracted from the real reason for the season.
In Luke 10:38-42, we find two sisters who had opened their home to Jesus and his disciples. Both of these sisters were practicing hospitality by providing a place where Jesus and his disciples could stay. These two women were hosting the God of heaven in their home. As the evening went on, Martha spent her time staying busy making preparations for her honored guests, occupying herself with her chores and her duties to her Lord. Mary on the other hand spent her time at the Lord's feet in relationship with Him listening to what He had to say.  After a while, Martha became very upset with her sister and voiced her frustrations to Jesus. He spoke to her and said "Martha, Martha…you are worried and upset about many things, but only one thing is needed. Mary has chosen what is better and it will not be taken away from her."
In all your activities for the season, have you gotten worried and upset about many things? Have you gotten distracted from remembering the real reason for the season while fulfilling your chores and obligations? In your Christmas preparations, I want to remind you that you are hosting the God of Heaven in your home. "Choose the better part" and take the time to sit at His feet. He is more interested in your relationship with Him than in what you think you can do for Him.  Don't allow the glitter and lights to distract you from the fact that the most powerful, most amazing God, creator of all things, made a choice to take on flesh in the form of a little baby named "Emmanuel", allowing us to touch, feel, and see Him, all the while knowing that he would give His life for your freedom and for your eternal salvation. Only one thing is needed, and its value is lasting and eternal … that is to sit at His feet allowing Him to minister His grace and truth in your life.
May you have a "MARY" Christmas and be filled with an overwhelming abundance of God's grace in the coming New Year.